Hangzhou Deya Decorative Materials Co.,Ltd.
Add:49 Jingdong,Jingjiang St.,Xiaoshan,Hangzhou,
311223 China
Website: www.hzdeya.cn
E-mail: kaili06@qq.com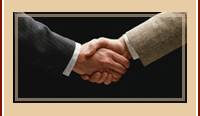 Hangzhou Deya Decorative Materials Co., Ltd. is a professional enterprise specializing in producing and dealing in PVC wood grain decorative film.Our company is located in Hangzhou, 2km to Hangzhou Xiaoshan International Airport.



We have an annual output of over 20 million square meters with hundreds designs and colors. In order to provide first quality products, we have introduced several advanced production lines with computer automatic control system.

Our products, PVC wood grain decorative film, is a newly-developed environmentally friendly material. It can be used and applied for the surface finishing of furniture, doors, speakers, cabinets, gift boxes, steel etc. It can be also used as Boeing films with glue, interior decoration and other fields with variety kinds of products. The colors and design we have such as walnut, beech, cherry, pine, umeki, rosewood. zebra texture, maple, oak, camphor, ash, teak, mahogany, alder, cassia etc. --more than 200 colors. With characteristics of verisimilar emulation effect, elegant color and luster, super stereoscopic impression,waterproof, acid & alkali resistance, self-extinguishing from fire, ease of use, environmental protection, non-toxic and odorless, paint free, it's a new type of environmentally friendly products.

Main features of our PVC film: clearly pattern,stability color, high light fastness, good flatness, low shrinkage, strong viscosity by vacuum, good touch feel. As it is unfading, it could be simply operated without any paint, which not only shortens the time limit of a project but also cuts down the cost. Without the smell of paint, it is really an ideal material for indoor decoration and furniture making industry.The film can be applied to all kinds of wood (MDF, plywood, particleboard, fiberboard, wood panels, etc.) and other materials (such as high-pressure cement board, asbestos board, metal panels, aluminium-plastic board ,gypsum board, WPC panel, and PVC profiles, etc.) on the surface by membrane press, vacuuming and cold glue laminating methods. Using the latest technology by vacuum laminating machine, the process has been widely adopted throughout the country to make furniture, doors production and interior decoration industrialise.

Our products from the beginning is scheduled starting point, high quality. We firmly believe that quality is the life, always pursue the "quality first, customer first" business purposes, welcomed and trusted by the majority of users. In the future, we will continue to "open,progressive and pragmatic" spirit of providing our customers with better service, the product in a more perfect, the services are even better.In the fierce market competition in the rapidly changing with the lead, step by step ahead.

Willing to cooperate sincerely with our customers from domestic and overseas to create a bright future!